Setup New Mac Mini with Wireless Keyboard
It can be quite a frustrating ordeal to buy your new mac mini with wireless keyboard only to find out that it cannot communicate with the keyboard. I spent the first 10 minutes trying to figure out how to connect my new mac mini to my wireless keyboard.
Fortunately a comment in MacRumors pointed me to the right direction and in the process saving me from venting my Anger to Apple 'Genius' with the fact that my $89 keyboard is pretty useless!
Setup New Mac Mini with Wireless Keyboard
Obviously the easiest way is to have your old USB keyboard do the 'dirty work' of installation for you up to the moment you actually start your new mac mini. Open the System Preferences, click the Keyboard option and choose the 'Set Up Bluetooth Keyboard' option.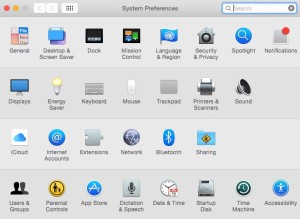 Make sure your new wireless keyboard is in discovery mode (by pressing the power button until the green flashing light appears) and you will see in the setup screen that they found 1 keyboard. Follow the prompt to enter a sequence of six digits and press 'return' in the end.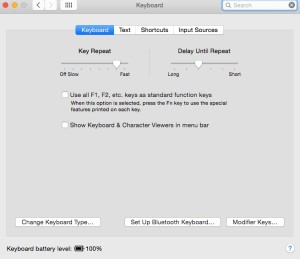 Simple!
Setup New Mac Mini with Wireless Keyboard, but you don't have USB keyboard
However, if you don't happen to have an old USB keyboard like me (I dumped it a few months before I purchased this new Mac Mini), the situation is a bit trickier.
Fortunately, I have my faithful (read: ugly as) USB mouse and my other two mice can bow down to its superiority (albeit only for a few minutes)!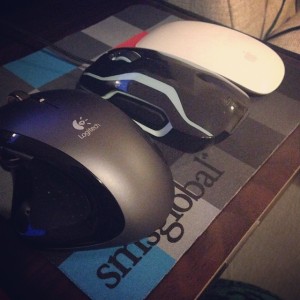 As soon as you turn on your mac mini, you are greeted by language selection. Choose your preferred language, then choose your keyboard input method. You will then be asked to select wireless connection (if available) and at this time you won't be able to enter the password yet (your wireless keyboard is nowhere to be found!). Don't panic, just go ahead clicking the continue button and agree to the terms and conditions on the next screen.
The next screen is filled with five empty boxes that you are supposed to enter your name/password/etc. At this stage, you must think that Apple is nuts because you were supposed to fill in all these details with a lousy mouse.
The solution is a little bit strange but actually quite simple:
1. Right click on one of the boxes and highlight the 'Substitutions' option and choose the 'Show Substitutions' link.
2. On the next screen, choose the 'Text Preferences' option.

3. You will be taken to System Preferences menu for text. Click the 'Keyboard' option and choose 'Set Up Bluetooth Keyboard'. After that, you have to turn on your new wireless keyboard (By pressing the power button until it's in discovery mode – flashing green light), follow the prompt and enter six digits shown on the screen (with your new keyboard).